Shu Li ™ uses the Mandarin tree, the finest, most effective, and considered the premium source in the Orient, along with two fine energy sources, tourmaline and germanium, to help draw toxins from the body.
Shu Li ™ utilizes Pyroligneous Acid that is made from a renewable source of wood that is harvested in an environmentally friendly way. There are different grades of Pyroligneous Acid, extracted from different types of woods. Some are good for fertilizing the land, while others are good enough for human use. Crude Pyroligneous Acid is refined by fractional distillation to separate a food grade version that is suitable for use in health products. The process is specially designed, and closely monitored, to ensure that harmful, or toxic, by-products are eliminated.
We care for the conservation of our environment as much as we insist upon the high quality of our products.
Shu Li ™ may help:
• Absorb toxins released by the body
• Alleviate minor pain in the body
• Support normal blood circulation
• Reduce swelling in the body
• Improve quality of sleep
How It Works
The Shu Li ™ Pouch is a bag that contains a mixture of powdered ingredients. The pouch
is placed in contact with the skin, and held in place over a number of hours. The typical contact points on the body chosen would be the soles of the feet. However, it can also be used in areas where there is discomfort, for example: shoulder, back, knee, ankle, elbow etc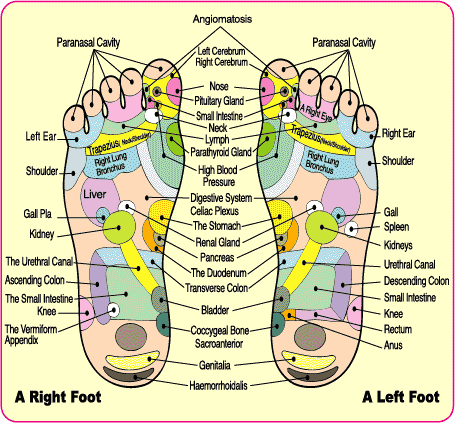 Stimulation Of Meridian points:
The concept of stimulating acupuncture points at the base of the feet, for example, through reflexology massage, is well established. Meridians in Chinese culture may be understood as channels that link various parts of the body. Stimulation of points along such meridians, by the use of needles or massage, may stimulate other organs or bodily functions that are related to that meridian.

TAKE A STEP TOWARDS BETTER HEALTH - TRY SHU LI TODAY!
To get further infromation, to place an order or to sign up as an Associate and enjoy Associate prices and benefits, please go to : > > >
http://www.nutronix.com/333008404
Make sure that you use your speical Code Number - 333008404
Please don't hesitate to contact me if I can be of any further help to you...
Contact: john@health-vitality.com
Tel. No.: 44 - (0)141 954 7317

Dietary supplements cannot be used to prevent or treat any disease. These statements have not been evaluated by the FDA.

Warning! Dietary supplements are not to be used to prevent or treat any disease. The Statements on this web page have not been evaluated by the FDA. Any information provided on this website is not a substitute for the advice of a licensed medical practitioner. Individuals are advised not to self-medicate in the presence of significant illness. Ingredients in supplements are not drugs and may not be foods. Nutronix International does not advise administration of supplements to children and no supplements should be taken in pregnancy without professional advice.